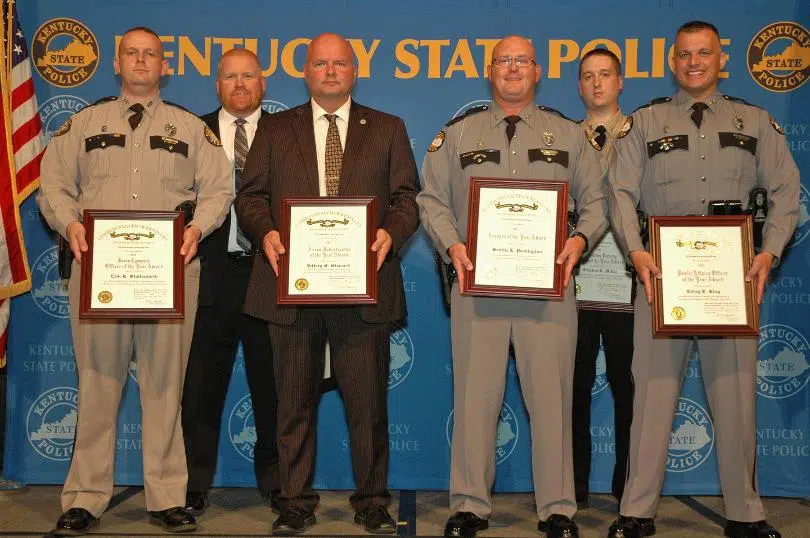 Lt. Gov. Jenean Hampton, Justice Secretary John Tilley and Kentucky State Police (KSP) Commissioner Richard Sanders recognized nearly 100 people at a ceremony in Lexington Friday. Among those recognized were two Southern Kentuckians:
– Trooper First Class Scottie Pennington, of Berea, was named 2017 Trooper of the Year. He has served with KSP for 15 and a half years, and is assigned to KSP Post 11 in London.
– Commercial Vehicle Enforcement Officer Erik K. Stallsworth, of Mt. Vernon, was named 2017 Jason Cammack Officer of the Year for the KSP Commercial Vehicle Enforcement Troop. Serving for six years, he is assigned to CVE Region 5 in Morehead.
They honored 66 KSP troopers, eight Commercial Vehicle Enforcement officers and 14 civilians. To see a full list of those awarded, click here.